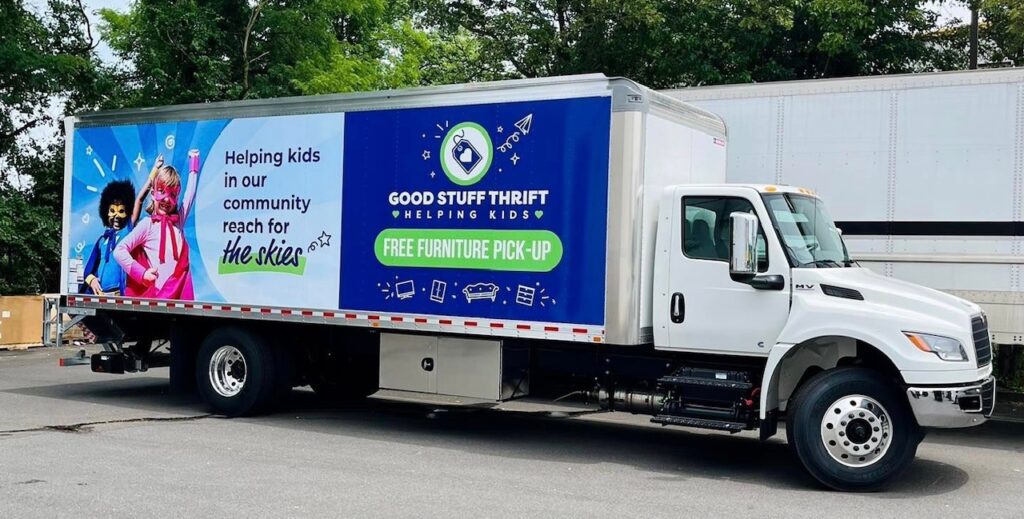 Have furniture or other large items that will not fit into your car? To schedule a pick-up, please call (215) 428-2800 between 9:00 a.m – 5:00 p.m Monday – Friday, or fill out the form below, and we will contact you to schedule a pick-up day and time.
Pickups are scheduled on weekdays:
Monday – Thursday 9am – 4pm
No Evening, Friday, and Weekend Pick-Ups
We Pick-Up in Bucks County, Limited New Jersey & Montgomery County Locations
We Do Not Pick-Up From Trenton, NJ
You can also drop-off donations at the following stores during store hours:
3633 N. Easton Road Doylestown, PA 18902
543 Lincoln Highway (Business Rt. 1) Fairless Hills, PA 19030
5010 York Road (Rt. 202 & 263) Buckingham, PA 18901
2170 County Line Road Huntingdon Valley, PA 19006
Times for pick-up are 10:00 a.m to 2:00 p.m or 12:00 p.m to 4:00 p.m
Upon arrival, pick-up drivers will call between 20 & 30 minutes.
Please remember, we only take items that are in good shape. See our What to Donate page for more information on what we accept.
Donating unsellable items costs Good Stuff Thrift over $50,000 per year.
We're looking for good stuff in great shape.
Fill out from below to Schedule a Pick-up.