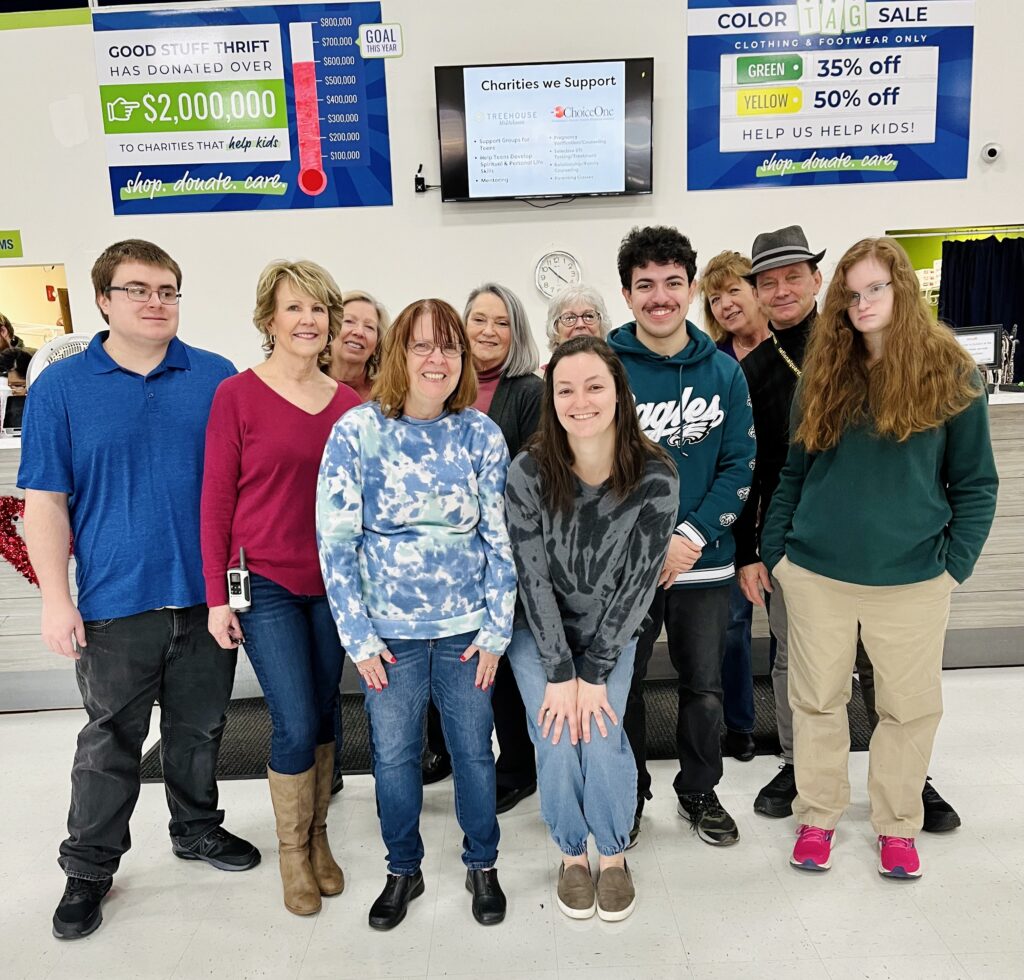 As our business grows, and your generous merchandise donations increase, Good Stuff Thrift Stores needs volunteers like you!
You Can Help Change a Child's Life Forever! 
The time you invest in Good Stuff Thrift benefits kids in need in our community and we thank you!
Good Stuff Thrift is a great place to volunteer! If you are looking for a rewarding and fun environment where you can make a difference in a child's life, Good Stuff is the place for you!
Do you like to organize, straighten things, or stock shelves? Our clothing and home décor departments might be the place for you! Are you an electronic geek? Good with gadgets? You might be asked to test lamps or small appliances. Volunteers in the furniture department clean and organize donations.
We have volunteer opportunities available for youth 16 and older, retirees and those with intellectual disabilities. We offer shifts for court-mandated community service. Ongoing volunteers enjoy a shopper's discount on the day which they volunteer. Volunteers meet with the Volunteer Coordinator prior to volunteering to complete an application and learn about our volunteer process.
Your gift of volunteer time comes with the personal satisfaction of furthering our mission. With such a large variety of volunteer tasks, you will feel productive and involved in our community.
If you would like a tour of one of our stores to learn more about our mission and needs, please contact one of our stores.
Learn more about the volunteer tasks
×
Donation Processor
Sorting, cleaning, tagging, organizing and straightening donations in these departments: Clothing, Houseware, Toys, Jewelry, Books, Domestics, Electronics and Furniture. All locations.
Donation Receiver
Receives donations, takes processed donations into building, helps move items around store etc. Doylestown and Buckingham locations.
General Cleaning
Sweep floors, dust shelves, furniture and straighten merchandise, All locations.
Loading Dock Receiver
Receives donations from donors and does preliminary sorting. Fairless Hills location.
Other
Building maintenance, truck driver, truck driver assistant, cleaner, recycling coordinator, IT, online sales, sewing, painting, and more.