We greatly appreciate your donations, which support outreach efforts to kids in our community. We are unable to accept certain items because we wish to maintain our goal of providing quality goods at reasonable prices. We need your help to minimize high disposal fees and intense labor costs. We reserve the right to decline a donation that will not support our business goal. Your cooperation and understanding are very much appreciated.
To arrange for a pick-up of furniture, please call (215) 428-2800, between 9:00 a.m – 5:00 p.m Monday – Friday and press option 1, or go to our schedule a furniture pick-up page. Requests made on Saturday or Sunday will be responded to on Monday. Pickups are scheduled weekdays Monday – Thursday only, we do not have evening or weekend pickup service.
You can also drop-off donations from 9:00 a.m – 5:00 p.m at our Fairless Hills & Huntingdon Valley location and 10:00 a.m – 5:00 p.m at our Doylestown & Buckingham locations Monday – Saturday. Donations Are Not Accepted on Sundays.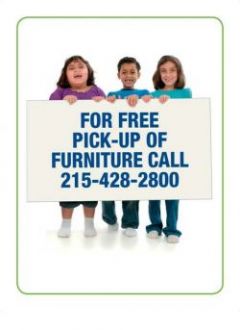 Your Donations Help Kids and the Environment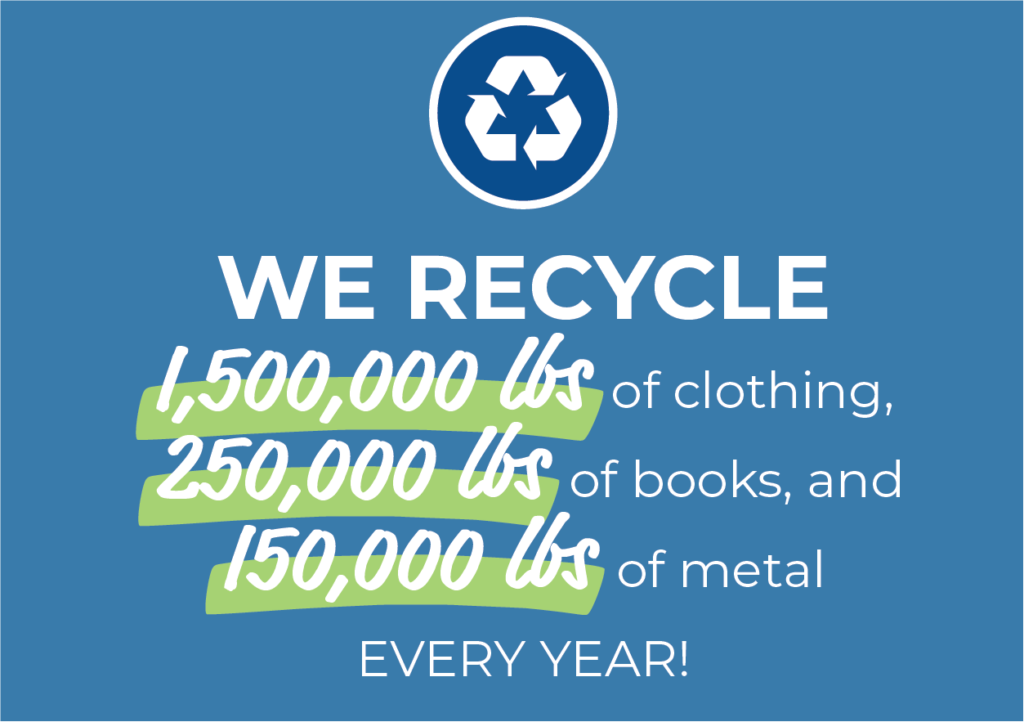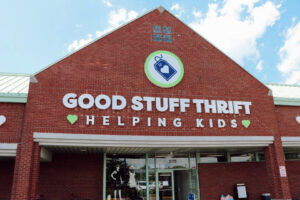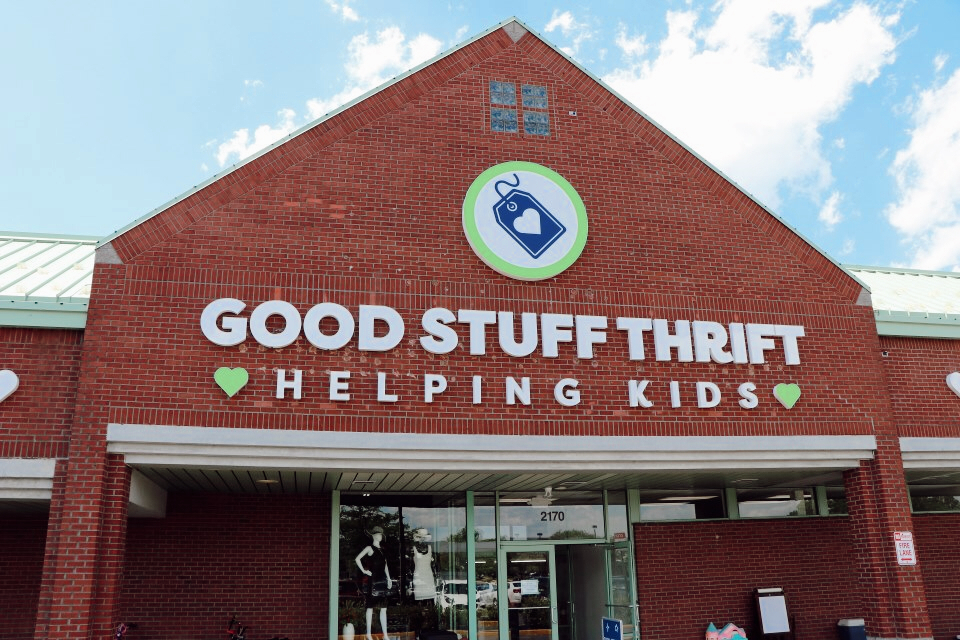 Store Locations
3633 N. Easton Road Doylestown, PA 18902
543 Lincoln Highway (Business Rt. 1) Fairless Hills, PA 19030
5010 York Road (Rt. 202 & 263) Buckingham, PA 18902
2170 County Line Road Huntingdon Valley, PA 19006
Donation Locations
Clothing, Shoes, and Household Items Accepted
Covenant Church, 4000 Route 202, Doylestown, PA 18092
Bethanna, 1030 Second Street Pike, Southampton, PA 18966
Lenape Valley Foundation, 500 North West Street, Doylestown, PA 18091
Clothing and Shoes ONLY
Doylestown United Methodist Church, 320 E Swamp Rd, Doylestown, PA 18901
Penn Wealth Management, 6444 Lower York Road, New Hope, PA 18938
Restoration Church, 401 Pinewood Dr, Levittown, PA 19054
Accessories (scarves, purses, etc.)
Appliances (large and small)
Books
Clothing (adults, teens and children)
CD's, DVD's & records
Electronics
Flat Screen TVs (up to 10 years old)
Furniture
Home Decor
Jewelry
Kitchenware (dishes, glasses, flatware, etc.)
Lamps & Shades
Large Outdoor Plastic Toys
Linens, Curtains, Etc.
Shoes
Tools
Toys
Baby Equipment Older Than 5 years Past Manufacture Date
Baby Car Seats & Cribs
China Cabinets and Hutches
Computers, Monitors, Printers, and Fax Machines
Entertainment Centers
Exercise Equipment of Any Kind
Furniture that is Damaged
Gas Grills, Kerosene Heaters, Propane Tanks, Used Paint Cans
Individual Wood Chairs
Items That Need Repair, Are in Poor Condition, or Have Missing Parts
King Sized Head & Foot Boards
Mattresses, Box Springs or Bunk Beds
Metal or Oversized Desks
Particle Board Furniture
Skis, Boots, and Poles
Sofas or Other Upholstered Furniture That Are Stained, Ripped, Torn, or Worn
Typewriters
VHS Tapes
Thanks For Understanding & Supporting Good Stuff Thrift, Which is a Blessing to Children in Our Community!
*The Pension Protection Act of 2006 states no deduction is allowed for charitable contributions of clothing and household items if such items are not in "good used condition or better." In addition, the IRS may deny a deduction for any item with minimal monetary value. For help in assessing value of donated items, please visit: http://donateguide.com/donationvalue.html. No goods or services were provided in return for this donation. Good Stuff Thrift Inc. has 501(c)(3) status as a non-profit organization.