God is Good at Good Stuff Thrift
God is Good at Good Stuff Thrift
Women's God-Given Gifts September Event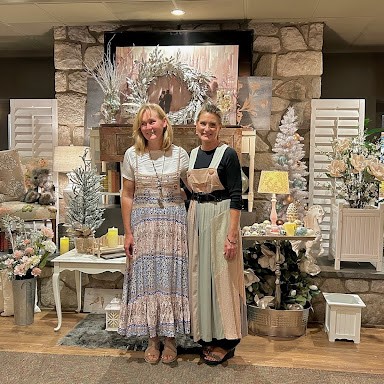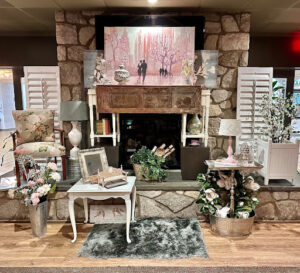 On September 15th, Living Hope Community Church in Dublin welcomed Kim Tillotson and Saralyn Petitt, designers at our Doylestown store, to their Women's God-Given Gifts September event to showcase their creativity using Good Stuff's donated treasures.
Featuring an "every day" display of silver, gray and pale pink, Kim and Saralyn demonstrated the beauty of transforming a room from every day to seasonal decor. Sometimes people feel that in order to make a room festive or feel dressed up for an occasion, that they need to dismantle their existing decor. The goal of this demonstration was to show their audience that you don't need to take away…simply add to create the look you desire.
This demonstration is a testimony to Good Stuff Thrift in all its glory. Every piece featured in this display has been donated to our Doylestown store. Kim says, "We have everything we need at our fingertips…God always provides. If we ask for it, He will deliver and if we don't have it yet, it's most likely minutes away."
You can make something from nothing, you just have to think outside the box. Wreaths don't have to be on doors, signs don't have to be on walls, and pillows don't have to be on couches. Balance is not necessarily about symmetry. It's about finding peace and happiness with your own work. You'll know it's right when it makes your heart happy.
Diane Check from Living Hope shared, "Not only did we watch how they transformed a room into a beautiful Christmas retreat, they shared decorating ideas, color schemes, how simple decor makes a big impact and stories of how precious treasures that we own should be on display – not hidden away."
We are so blessed to have such talent at Good Stuff Thrift.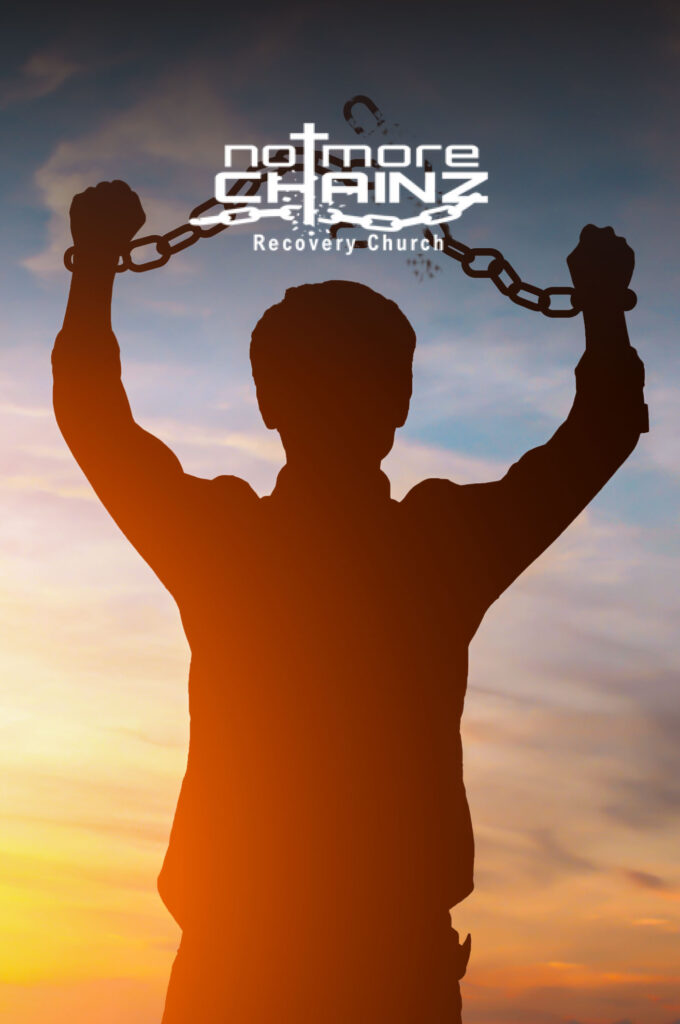 Good Stuff Thrift hosts a Good News Recovery Group for addiction support at our Fairless Hills store. 
No More Chainz is open to all forms of addiction. Their mission is to help rehab, restore, and recover those struggling with addiction in our community.
Join our Life Recovery Bible study every Tuesday night at 7pm. We are always looking for volunteers to help lead our Bible studies as well.
In addition to our Bible Study, you can also join No More Chainz Recovery Church every Friday night from 7:30pm – 8:45pm 316 Durham Rd. Penndel, PA 19047 (Parking in lot across from church).
This program is here to help you find hope and meaning again. Maybe even for the first time. Your life matters. You are important, and YOU can and will make a difference in someone's life. Starting with your own!
Charity Spotlight - Christ's Home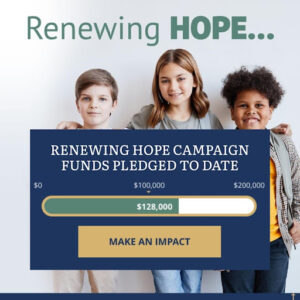 Renewing Hope Campaign 2023
Christ's Home is currently in the process of revitalizing Christ's Home's Warminster Children's Campus. We wanted to share their goals for this year with you.
"For 120 years, Christ's Home Children's Services has provided a stable, caring home for disadvantaged children and youth. The Warminster campus is comprised of children's homes, offices, and support staff housing, and recreational open space. Updates to the facility will help ensure that the neighborhood we have created reflects the quality of our programming and inspires the hope and happiness that these children deserve. 
"After our spectacular success in raising $530,000 for Christ's Home operating costs for Campaign22, our generous donor is looking to support Christ's Home once again! Last year, our supporters—along with this donor—assisted the community with crucial funds to offset the impact of inflation on general operations costs as we emerged from COVID-19.  ⁠This year, we turn our focus to our Children and Family Services. ⁠
⁠If we raise $200,000 by December 15, 2023, this donor will match it, raising a total of $400,000 for Christ's Home in support of revitalizing our Warminster Children's campus." ⁠
Currently, they have reached $128,000 and their goal is $200,000. They are more than halfway there!!! 
Here is what each donation helps with:
Making needed repairs to Cottages 22 and 27⁠

Campus-wide paving and lighting improvements ⁠

Providing additional furniture needed in all cottages⁠
For more information on Campaign 23, visit christshome.org!
September Donation Drive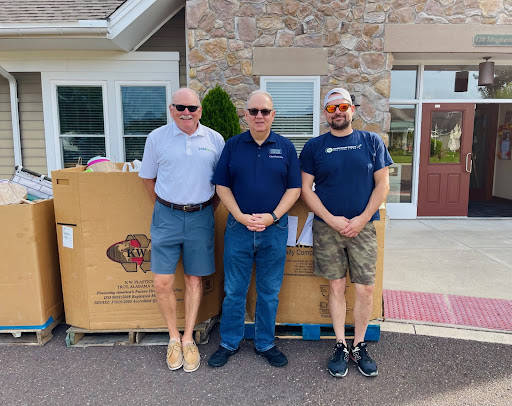 We were blessed with a beautiful day for Christ's Home donation drive. Here are a few pictures from the event that we wanted to share. We are grateful to everyone in the community who came out to support us.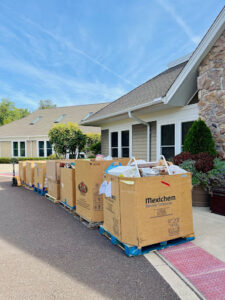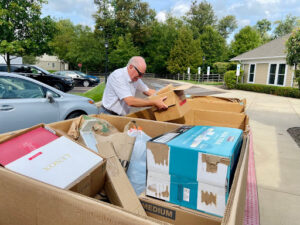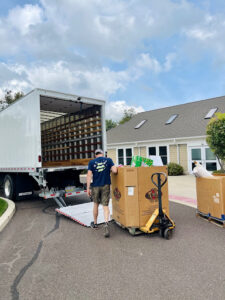 Good Stuff Thrift has given an additional $200,000 to its charities bringing us to a total of 4.4 Million dollars given to those in need throughout the community!
We look forward to raising even more money for our charities in the future.