What's Happening at Doylestown?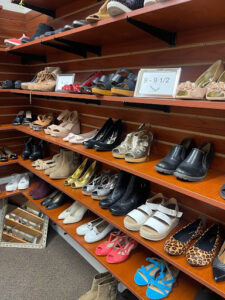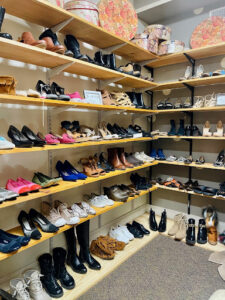 We wanted to update you on the changes that have happened over the past few months at the Doylestown location. As many of you have seen, things have relocated and been moved around quite a bit lately. The room that used to have handbags and accessories, has now become our new women's shoe room! This has allowed us to put out more than double the amount of shoes than we were able to before! Check it out!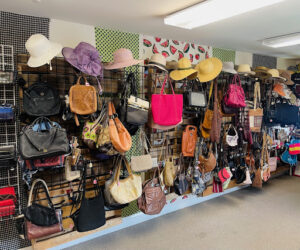 All handbags and accessories have now moved upstairs into the room that used to be our children's toy room. Due to lack of demand, we are relocating all children's clothing and a lot of our children's toys to our Buckingham and Fairless Hills locations. Our goal is to maximize funding to help kids in need in our community and we feel that this is the best way to accomplish that goal! We apologize for the inconvenience, but we hope you understand and continue to support us as we try new things.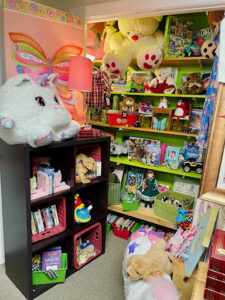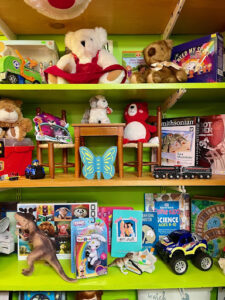 We are not eliminating toys and games from Doylestown completely. We will still be selling new toys, games, children's books and certain kid's clothing items as we receive them. Take a peek at our newest section upstairs for children. If you would like a larger selection, feel free to head on over to any of our other locations!
We now have a men's shoe section as well! Men's shoes will be upstairs where the women's shoes used to be. Men will have lots more options to choose from! We are working quickly to fill it, so we don't have pictures to share quite yet! Head on over to our Doylestown store to see all the changes! We hope you like it!
Charity Spotlight - Ann Silverman Community Health Clinic
Fall Collection Drive – Caring for the Community
The Ann Silverman Community Health Clinic partnered with Good Stuff Thrift to hold a fall collection drive for gently used clothing, shoes, household goods, toys, baby items, furniture, jewelry, and many other items! We appreciate all the love and support we received from the community during this event. Here are some pictures from the drive!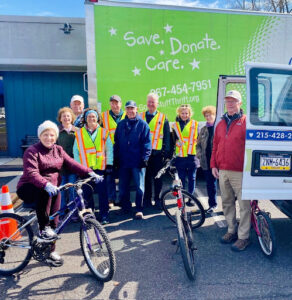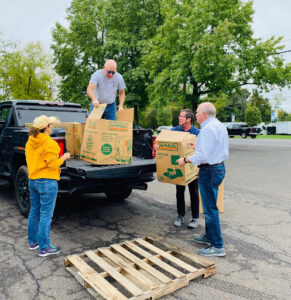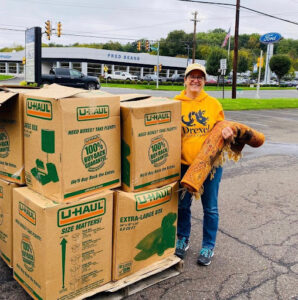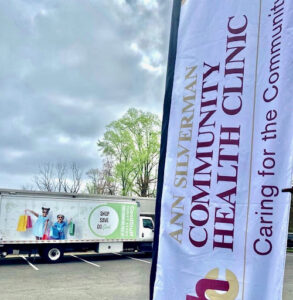 We are so grateful for the opportunity to partner with such an amazing organization. 
"For more than twenty-five years the Ann Silverman Community Health Clinic has provided free medical, dental and social services to low income, uninsured families in Bucks County. [They] do this work using full and part-time staff along with more than 280 volunteer doctors, dentists, nurses, nurse practitioners, counselors, translators and clerical helpers who donate their time.
"Comprised of a small full-time and part-time staff, in addition to nearly 300 volunteer doctors, nurses, and other essential front line workers, The Ann Silverman Community Health Clinic has thrived due to the generous support of its community members and  their on-going donations of time, finances, and talents."
To learn more about the Clinic and everything they have to offer, please visit their website aschealthclinic.org.
The Center at Hampton House Fashion Show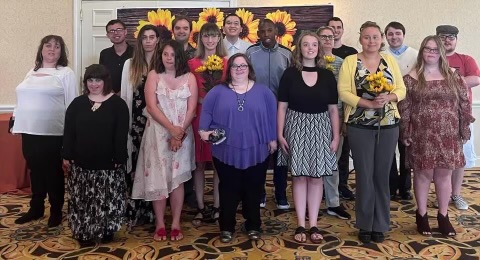 The Center at Hampton House is a, "non-profit based on Hampton Road in Rydal PA. [They] specialize in offering services to kids and adults on the autism spectrum. [They] provide individuals with disabilities the opportunity to develop social skills, job readiness, vocational training, and independent living skills. [They] work with individuals ages 14 and older, to help them secure employment and create a sustainable living for themselves."
One of the many exciting events that recently happened was a fashion show they hosted to raise funds for their organization. This fashion show featured models from Hampton House itself and each model can be seen wearing clothing they found at Good Stuff Thrift! We are so grateful to have been part of such an amazing event. 
"At Good Stuff Thrift, our mission has always been twofold. First, we strive to provide funding for local programs that uplift and empower children in our community, and second, we are deeply committed to offering opportunities for individuals with disabilities to gain invaluable work experience.  Our hearts are in both of these vital missions, and today's event beautifully aligns with our core values." 
Hampton House, with their dedication to serving individuals on the autism spectrum, is a shining example of the positive impact that can be made when a community comes together with love and understanding. Their focus on developing social skills, job readiness, vocational training, and independent living skills is nothing short of transformative."
– Doylestown Manager, Antoniette Rotolo
Interested in learning more about The Center at Hampton House? Check out their website www.thecenterathamptonhouse.org to see what they are all about!
Here are some pictures from the event!