We are Good Stuff Thrift.
Nice to meet you!
We are Good Stuff Thrift.
Nice to meet you!
Good Stuff Thrift's mission is to operate the most efficient Thrift Stores possible so that we can provide the highest level of funding for helping kids in need in our communities.
That a lack of resources would no longer be an obstacle to giving a kid a "forever family" in our community.
How much have we donated?
Good Stuff Thrift has donated over $4,000,000 to its charities.
All proceeds go to support local charities in the community. These charities include Bethanna, Choice One, Community Health Clinic, Treehouse MidAtlantic, Hope Learning Center, Christ's Home, Lenape Valley Foundation, Young life, The Baby Bureau, and Every Good Gift.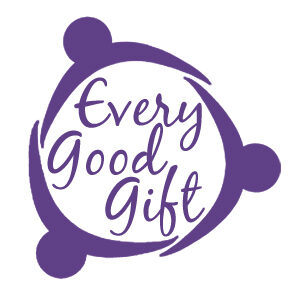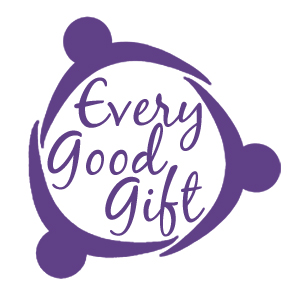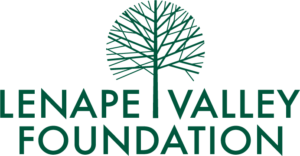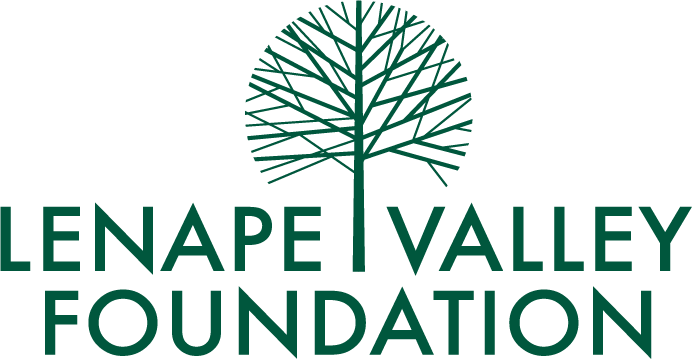 Our Good Stuff Thrift App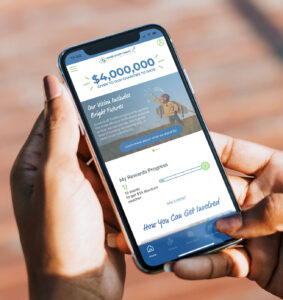 Our Good Stuff Thrift app is available to download for free! Now it is easier than ever to access your earned rewards, track your points, and redeem your rewards in-store.
Looking for ways to get involved? Learn how to donate with us, schedule a furniture pickup, and join our team. Get a first look at flash sales, special discounts, and promotions. Use our store locator to find your nearest Good Stuff Thrift location.
Did you enjoy your shopping experience or have suggestions? Provide feedback anytime right through the app.
We hope you like it!


Our NEW loyalty program is now in effect. Every eligible dollar you spend earns you a point. Every 100 points earned gets you $10 off a future purchase at any of our four stores. When you sign up you receive your first 10 points as a gift!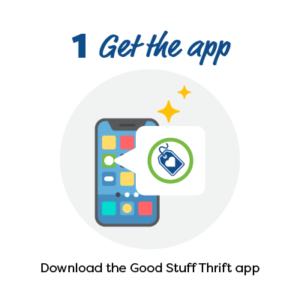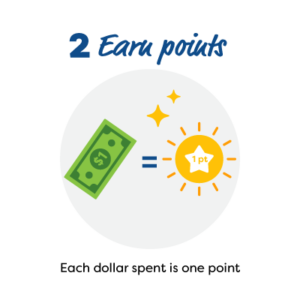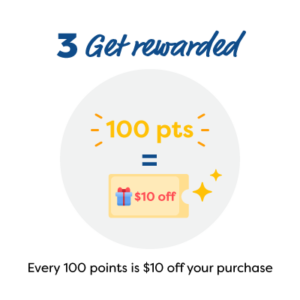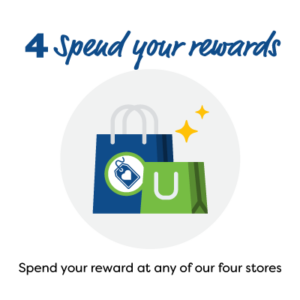 All you need to do is provide your cashier with a cell phone number. After your transaction is complete you will receive a text to finish registering your account. Then every time you come in all you need to do is enter your phone number at the register and your points will be tracked automatically! 
Were you a part of our OLD loyalty program? No worries. Just bring in any punch card you have, even if it is not fully punched, and you can redeem it anytime at any of our locations for $1.50 per punch on your card up until June 1, 2023. You can also download our Good Stuff Thrift app to track your points and get special discounts and deals! 
Check out our Sales & Promotions page to learn more.
Introduction of New Board Members
MELISSA ALLEN

We are pleased to introduce Melissa Allen, one of the newest members of our Good Stuff board. After working at Merck for 13 years as a planning and logistics analyst, she was able to pursue her newfound dream as a "professional mother." Melissa, who has been married to her loving husband Jim for 24 years, says that she feels blessed to have been able to be a stay-at-home mom and raise her two beautiful children. 
Prior to having kids of her own, Melissa had always felt that her calling was to help children. Right out of high school, Melissa volunteered at a pregnancy care center for 10 years and spent a lot of her free time helping at her local church. Her passion for helping children has remained prominent throughout her life.  
After learning about our charities, Melissa was inspired to join our wonderful Good Stuff team in its efforts to "provide the highest levels of funding for helping kids in need in our community." Melissa will play an active role in two of our charities, Young Life and Mid Atlantic, where she will have the opportunity to work with children, help with service projects, raise money for those in need, and so much more. Welcome Melissa! 
JIM FLEMING

Jim Fleming is one of the newest members of our Good Stuff Board. Jim has always been a self-starter and his ambition as well as passion for helping others has remained true throughout his life. After receiving his Computer Science degree from Rutgers University, Jim went on to work as an IT Manager at J&J for 23 years. Jim has accomplished many things throughout his career including pursuing his own private consulting as well as recently volunteering his time as a Grassroots coordinator.
Jim met Ed Hudson, who is now the founder of Good Stuff Thrift, through Covenant Church where they both served as Deacons for 10 years, aiding and assisting those in need as well as sharing their love for the church with those around them. After retiring last year, Jim felt called to reconnect with his passion for helping others. Good stuff truly makes a difference in people's lives, and he feels grateful to be a part of such a wonderful organization.
Jim will be playing a vital role in managing relationships between Good Stuff Thrift and its charities as well as strategizing to meet Good Stuff's  goals and ensure that our stores align with our mission to serve others in need throughout the community. Welcome Jim!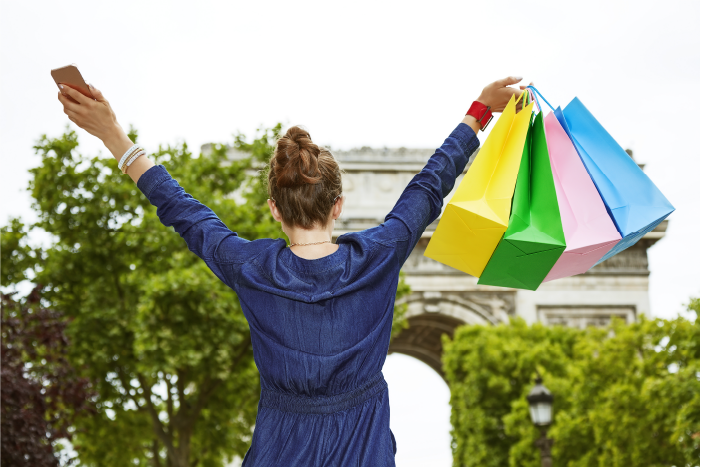 Each week, all four of our stores; Fairless Hills, Huntingdon Valley, Buckingham, and Doylestown, have a color tag sale. Any item that is tagged with the color of the week is 50% off! Every week, the tag sale changes colors, so keep an eye out to get your discount! The tag sale color will be updated on our website, Facebook, and Instagram, but you can also pick up a physical copy of our sales calendar at the register in each of our stores.
Thursdays are Senior day at Good Stuff Thrift, so anyone over the age of 55 is eligible for 15% off their entire purchase.
The first Friday of every month, our Doylestown and Buckingham locations offer 50% off all men's and children's clothing. 
Good Stuff Thrift offers military and first-responder discounts at 15% off. These discounts are valid every day we are open at all locations.
Any additional sales such as flash sales, or seasonal clothing sales, will be posted on our website and social media pages.
Check out our Sales & Promotions page to learn more.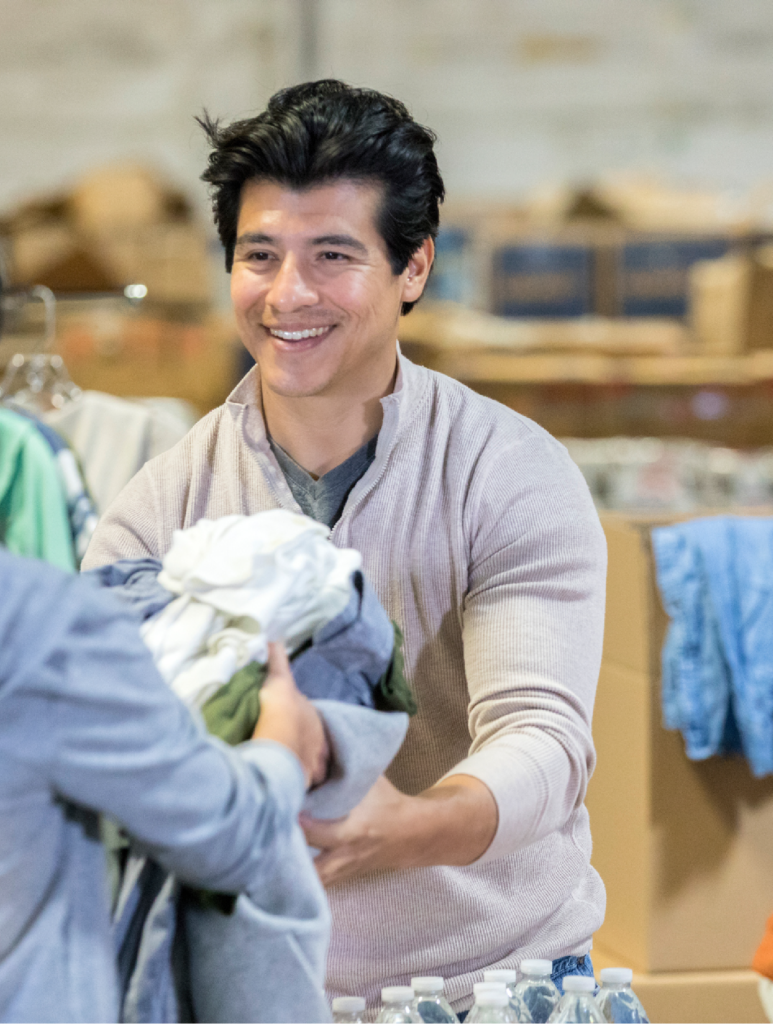 Good Stuff Thrift is always looking for volunteers to help at our stores. Whether you're into fashion, retail, organizing, or just lending a helping hand, volunteer opportunities exist in all areas of interest. Stop on in and fill out a volunteer application! We are incredibly grateful for all the help we receive from our volunteers. 
Want to do more than volunteer? Check out our website for employment opportunities!
Fairless Hills & Huntingdon Valley
Monday – Saturday from 9am-5pm
Buckingham & Doylestown
Monday – Saturday 10am-4pm
Did you buy something awesome from one of our Good Stuff Thrift stores? Did you get crafty with it…maybe transform it into something even cooler? We would love to see it! 
Send a photo and a little bit about your Good Stuff find for a chance to be featured in our next blog!
Send all information to [email protected] 
We can't wait to share!
Thank you for supporting Good Stuff Thrift! We continue to be in awe by the generosity of our community through the quality donations we receive, our faithful volunteers and amazing customers. The thoughtfulness with which you live, serve and even how you purchase has had a lasting impact on children in our community. We could never thank you enough!